Luxury Cat Boarding in Houston, Texas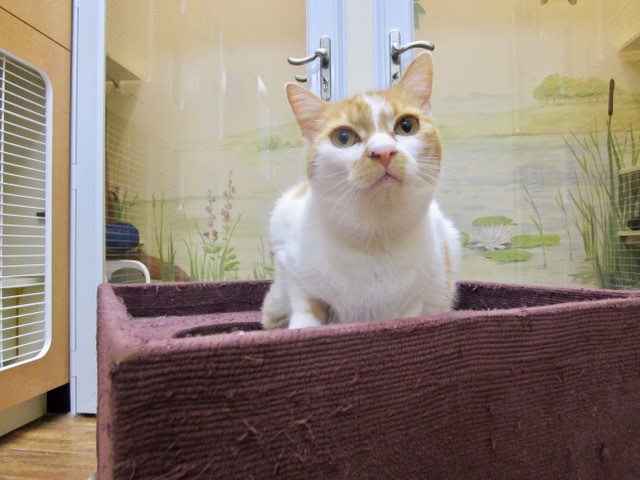 Our Cat Boarding Services
Nourish Pet Care is Houston's best luxury CATS-ONLY boarding. Whether you are on a lengthy vacation or a weekend getaway, our guests are pampered with plenty of individual care and attention. We take pride in the quality of our cat boarding services. Providing great service, with the highest quality, at the best prices is how Nourish Pet Care shows we care.
Our professional staff is committed to satisfying your cat with lots of special attention, and sending emails during the stay to include photos.
24/7 Monitored Security
Independent ventilation system
Free individual playtime with their favorite toys
No co-mingling between households
Our guests are provided with their regular food or one of our natural pet food diets
Plenty of love and interaction
Nightly tuck in
More Cat Boarding Details
We take every precaution to ensure our Luxury Cat Boarding service sets the gold standard for quality in the greater Houston, TX area. We take pride in creating the healthies and safest environment for every boarder. All guests are required to be current on their FVRCP and Rabies vaccine. Cats requiring updated vaccinations are recommended to have their vaccinations two weeks prior to their stay. Guests over six months of age must be spayed or neutered.
Our Luxury Cat Boarding is one of the premier services in Houston, TX because we maintain a germ and flea free environment. All guests must be free of any contagious conditions and arrive free of fleas. If fleas are found, we will administer a flea treatment but at an additional cost. Cats are checked for fleas at check in and once again before they go home.
We highly encourage you to bring your cat's food for their stay with us. However, we do offer an all-natural diet which is included in the nightly rate. Please bring your cat's favorite toy or small item that has a familiar scent.
Cats may be dropped off during business hours, if you require an early drop off or pick up please specify when making your reservation.
| Standard Drop Off | Standard Pick Up |
| --- | --- |
| Monday-Friday 1pm-6pm | Monday-Friday 9am-1pm |
| Saturday-Sunday 1pm-5pm | Saturday-Sunday 10am-1pm |
*We can accommodate an early drop-off or late pick-up for a $15 boarding fee*
Cat Boarding Rates
Suite (1 cat only) – $30 / night

Three levels with separate litter compartment

Townhouse (1 - 2 cats) – $43 / night for one cat

Six levels with two separate compartments

Villa (1 - 3 cats) – $49 / night for one cat

Seven levels at seven feet high in full size room

Each additional cat is $14 / night
Discount available for long term 8+ nights stay.
We are also happy to administer any necessary medications for no additional charge
Flea treatment: $30 per dose
Nourish Pet Care sends email updates throughout your kitty's boarding stay. Each email will include an update and photos during one of their personalized playtimes. The highlights of your kitty's playtime will always be the highlight of your day!
Please use a carrier when arriving and departing, for your pet's safety.
We look forward to pampering your cats and paying special attention to their every need at our Luxury Cat Boarding in facility!